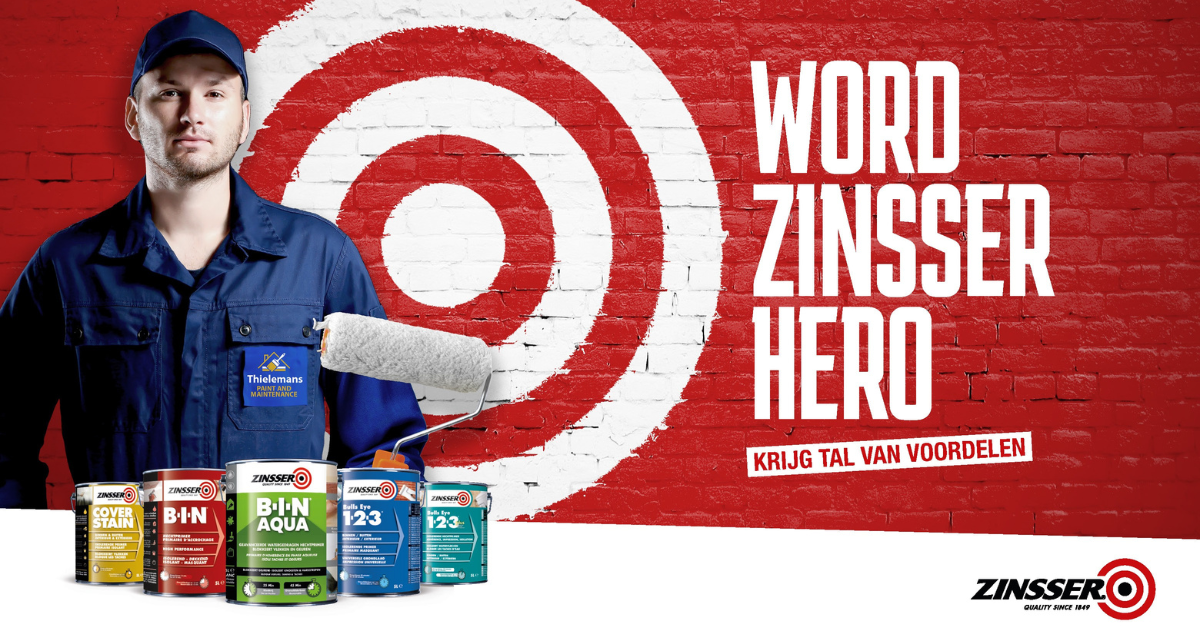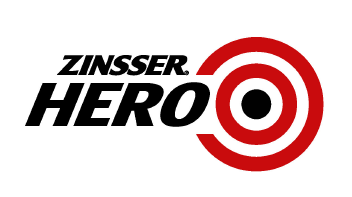 Register to get all the benefits
Are you a painter by profession and do you often use Zinsser products? Good news, you can now register as a Zinsser Hero. This way you get many great benefits, such as discounts on Zinsser products, free samples, product demos, webinars and training.
Your benefits as a Zinsser Hero:
Exclusive promos
Expert advice
The latest product info
Campaign
(*) A copy of an invoice shows that Allcoat Exterior was purchased from one of the Zinsser distribution points within the promotional period. Photos submitted must relate to homes and work performed with Allcoat Exterior products. By submitting the entry, the participant expressly declares that Allcoat Exterior products were used for the work described.
A winning project will be reimbursed up to a maximum of 300L Allcoat paint.
No copyrights may apply to the submitted photos.
The photos relate to the theme of the photo competition "Win ​​back your project" – Zinsser Allcoat Exterior action.
The photos are checked prior to placement and removed if not applicable.
Rust-Oleum Europe - Martin Mathys N.V./S.A., Kolenbergstraat 23, 3545 Zelem, is the organizer of this campaign.
The campaign is only accessible to professional painters/applicators, not to consumers.
The campaign will run until September 30, 2022.
General
The participant has taken note of the Privacy Statement which can be found at www.zinssereurope.eu/nl/about-us/privacy statement
By participating in the campaign, the participant declares to agree to the above promotional terms and conditions and gives Rust-Oleum permission to use these images if desired.
Participation in this campaign implies acceptance of the rules. No communication (correspondence, email, telephone conversations, etc.) will be conducted about the regulations. Rust-Oleum Europe - Martin Mathys N.V./S.A can make changes to the regulations at any time by notifying them on www.zinssereurope.eu
In the event of a dispute regarding the interpretation of these regulations, the management committee of Rust-Oleum Europe - Martin Mathys N.V./S.A. ​​will decide unilaterally without the possibility of recourse, unless it is not permitted by law to limit this right.
By participating in the photo contest, the participant declares that he or she is older than 18 years at the time of participation.
Belgian law applies to the campaign and to these regulations